Sidebar
The Benefits of Aloe Vera Gel for Curly Hair
Aloe vera is well-known for its various health benefits. Whether you're a health guru or just a regular person wanting to take care of your body, you've probably heard of aloe vera. Some of its most well-known benefits are related to skincare. For example, applying a thin layer of aloe vera gel to your skin after a sunburn can help soothe and heal your skin.
However, what many people don't realize is that aloe vera's benefits are so much more than skin-deep. This powerful ingredient can work wonders for your locks — especially if they're curly. Here's what you should know about using aloe vera gel for curly hair.
Why You Should Consider Aloe Vera Gel for Curly Hair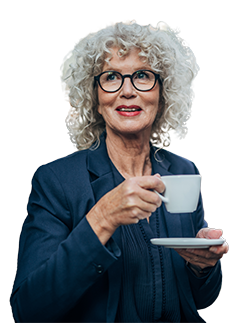 Your gorgeous curls are a common cause of envy, but they're probably much harder to manage than most people realize. To keep those bouncy locks looking shiny and healthy, you need to make sure they're hydrated and well-nourished. Aloe vera gel just happens to be an incredibly hydrating ingredient, which is why it's commonly added to skincare products.
Aloe vera also is also an emollient, which means it has a smoothing effect on hair cuticles. It can help relieve frizz and make the hair shinier and easier to detangle. If your curls are currently a bit wilder and unmanageable than you prefer, using aloe vera gel for curly hair can make all the difference.
Benefits of Aloe Vera Gel for Hair
In addition to hydrating curly hair, aloe vera gel can also provide the following benefits:
Improve hair strength and reduce breakage
Minimize dandruff and provide relief for scalp itchiness
Improve hair growth
Balance scalp pH to boost hair health
Provide a protective barrier against pollutants
Deep-cleanse hair strands and reduce the appearance of oily hair
If you need a little help strengthening and taming your beautiful curly locks, give aloe vera gel a try. You'll love the way it helps smooth and protect your strands and keep them looking healthy and shiny.
Where To Find Aloe Vera Gel for Curly Hair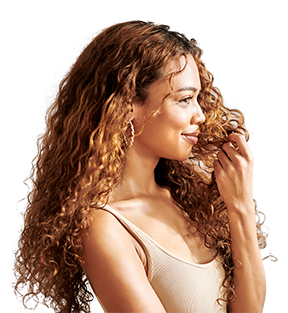 Quality aloe vera gel products can be a bit tricky to find unless you know where to look. Most drugstore beauty and skincare products with aloe vera on the label only contain a small amount of this important ingredient. You can check with health food stores, but most of their aloe vera products come in the form of supplements you're supposed to ingest. While aloe vera supplements can also help boost hair health, they may not work as quickly or as dramatically as aloe vera products applied directly to the hair or scalp. Fortunately, there are hair-specific products out there containing as much as 25% aloe vera gel.
Miracle of Aloe specializes in harnessing the restorative power of aloe vera gel for curly hair and a variety of other health and beauty needs. From aloe relief aloe vera gel to all-over therapeutic dry skin lotion, you're sure to find aloe-rich products that can nourish your curly hair, moisturize dry skin, and boost your overall health. Shop with us and learn how aloe vera products can improve your life.
Sources:
https://www.webmd.com/beauty/benefits-of-aloe-vera-for-your-hair
https://weheartthis.com/aloe-vera-for-curly-hair/
https://blog.weareprovital.com/aloe-vera-gel-for-curly-hair-benefits-and-how-to-incorporate-it-to-hair-health-routines/